Recipe: Go Vietnamese and Violet With This Gorgeous Drink to Celebrate World Gin Day
A tasting of the Lady Trieu Gin line, named for a badass woman warrior, is a top-to-bottom tour of Vietnam via beautiful bottles. If you can get to Saigon to visit their distillery and upscale resto-bar, the female empowerment vibes will not disappoint. (Otherwise, pester your favorite local importer!)
VIETNAMESE HISTORY AND THEREFORE street maps are chock full of valiant heroes resisting the invasion of foreign armies against the odds. If you've been to any city in the country, you've heard of Hai Ba Trung, the two sisters Trung who ruled around 40 AD, after rebelling against Chinese dominion. Following in their footsteps was a woman you may be less familiar with: Trieu Au or Triệu Thị Trinh, who in the third century led another rebellion against the ever-persistent Chinese, rallying, it is said, the clans of 100 chieftains in battle.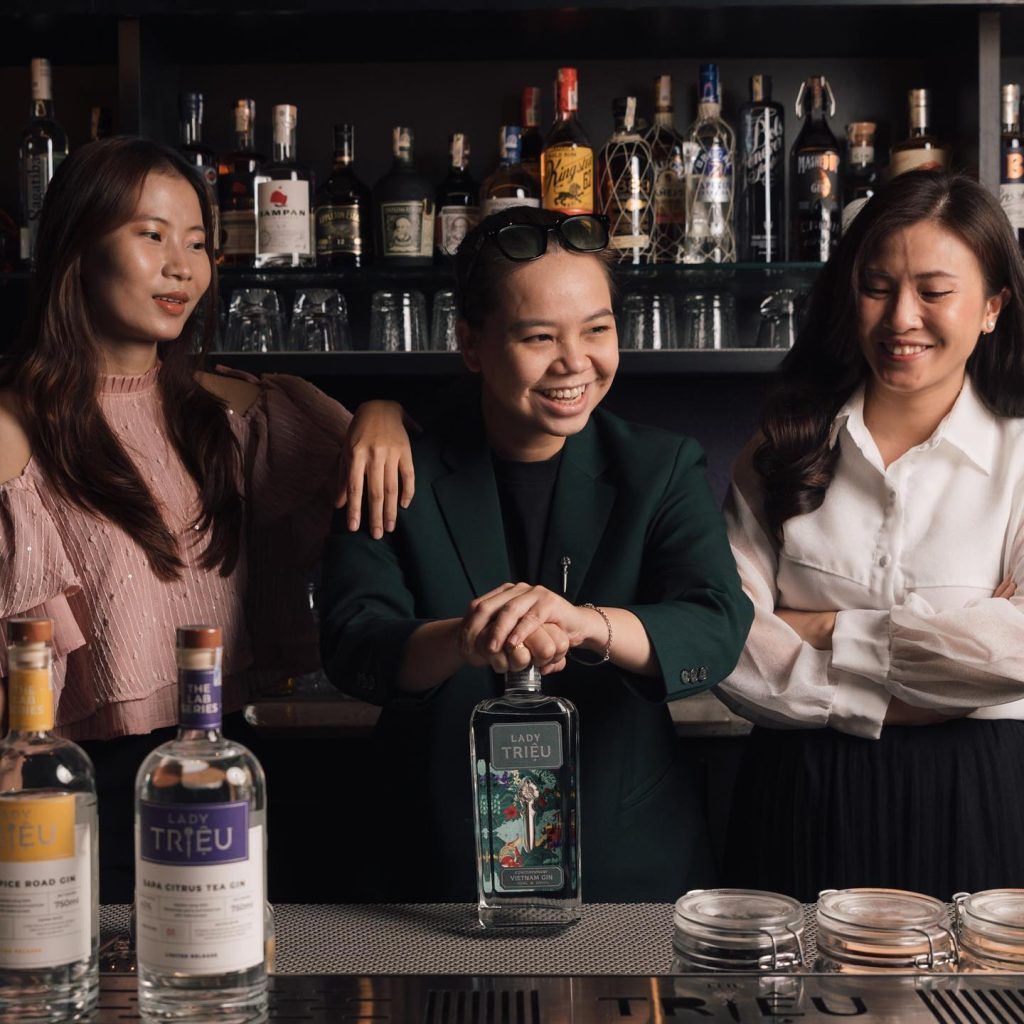 If you want to pay tribute to her gravesite, it's in Thanh Hoa in the north central coast. But if you want to pay tribute to her spirit, we suggest a tasting tour of Vietnam via, well, a spirit named in her honor: Lady Trieu gin. This small-batch brand has five varietals, each featuring botanicals native to a specific region in Vietnam.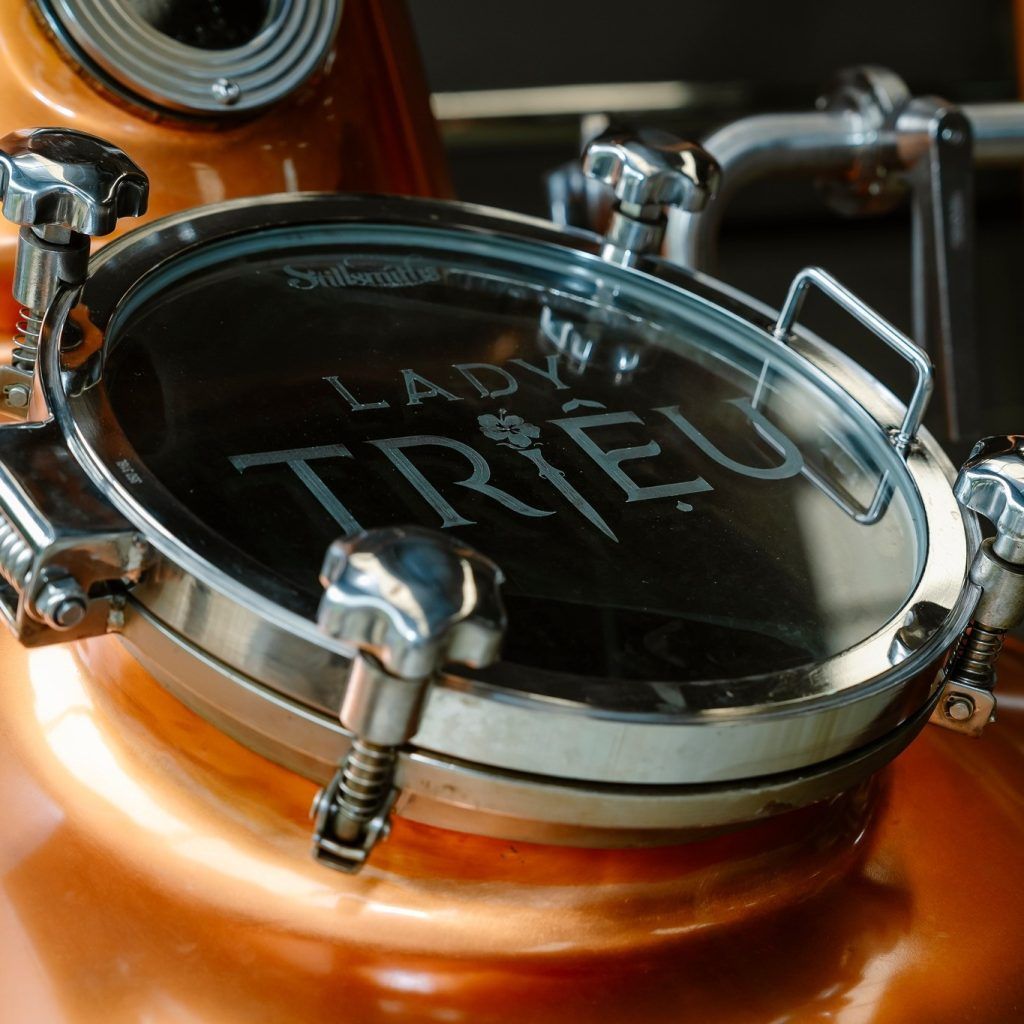 The distillery is in Cu Chi, outside of Saigon, and if you're itching for a tour, we're told you can find the coordinates on the bottom of every bottle of Contemporary Vietnam gin. Head to the heart of Saigon, though, for a full-throttle tasting. In a narrow, sultrily lit shophouse on Mac Thi Buoi Street, the Trieu Institute serves divine drinks upstairs and fascinatingly fun food-and-gin pairing meals in the restaurant below. Naturally, most of the faces and leaders you'll come across here, from the head bartender to the distillery head of ops, are women – channeling Lady Trieu's strength and independence of spirit.
A north-to-south tour of Vietnam via herbs, produce and gin

Lady Trieu Gin ~ Key botanicals
Mekong Delta Dry ~ Kumquat, cassia, star anise
Sapa Citrus Tea Gin ~ Oolong tea, green tea, citrus peel, Buddha's hand
Dalat Flowerbomb ~ Jasmine, chrysanthemum, lotus
Hoi An Spice Road ~ Ginger, cardamom, cassia, fennel seed
Contemporary Vietnam ~ A few botanicals from all of the above, plus hibiscus roselle

Recipe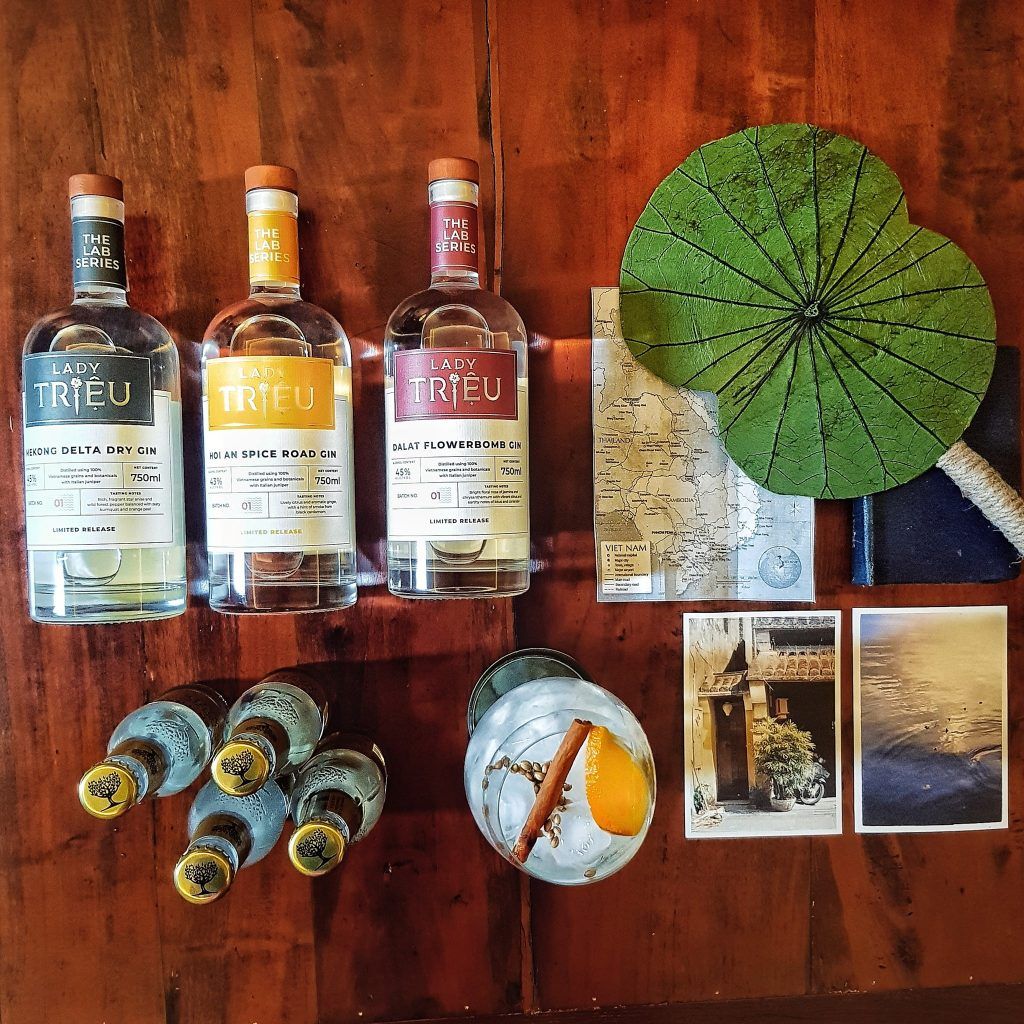 The Lady Trieu
Ingredients
45ml Lady Trieu Contemporary Vietnam gin
15ml triple sec
10ml homemade hibiscus roselle syrup (recipe below)
22ml lemon juice
30ml egg white (usually one egg's worth)
Directions
Combine all ingredients in a cocktail shaker and dry shake (i.e., with no ice)
Add ice and shake again
Pour through a strainer into a coupe glass
Garnish with an edible flower
Hibiscus-roselle syrup recipe:
Ingredients
50g dried hibiscus roselle flowers
200g sugar
200g water
Directions
In a saucepan, bring 200g of water to a boil. Remove from the heat and stir in 50g of dried hibiscus roselle flowers. Cover and let stand for 20 min. Strain through a sieve, then return to the saucepan. Stir in 200g of sugar and cook over low heat, stirring constantly without bringing to a boil, until the sugar is dissolved.
In Thailand, Lady Trieu is distributed by Alchemy. Check with your favorite importers elsewhere.
---
Images courtesy of Lady Trieu Gin.